Here's a very belated third installment of the
Living with Teenagers
series. There's more great advice here from parents who've been there and survived, including possibly the best punishment for teens ever!
Owning a teenager is both brilliant and terrifying. Mine is seventeen, and it is brilliant to be able to have proper grown up conversations with her. Sometimes I even swear in front of her, because she is old enough, but then tell her off if she uses the same word in front of me, cos you know, respect and that. Plus I do love to say 'Do as I say, and not as I do' at every opportunity, because it annoys her. And annoying teenagers is great fun, as is embarrassing them.
I have days where I am so proud of the wonderful person she has become, and days where I wonder how someone so seemingly grown up still has such a messy bedroom or is incapable of making a sandwich. There is a sweet melancholy to these years too, because I know my hands on, under my roof parenting of her is nearing its end. I cannot imagine my house without her, but can't wait to watch her spread her wings and see how far she flies. I cry at university prospectus, both with pride and sorrow.
As for tips. I have only this one- if looking for a punishment threat that actually works- suggest you will put a password on the wifi - nothing strikes fear into a teenagers heart as much as the fear of no internet!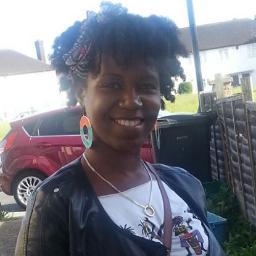 Gailann Houston blogs at
MummaG
. She's a single mum to two children, a 13 year old daughter and a 2 year old son.
Every child is different and you may have birthed an angel but this is my experience of living with a teen. 'Teen' is an infection that lasts 7 years and effects all humans. Living with a teen is not easy, and let me warn you there may be times when you wish your little prince/princess was invisible and on mute. It doesn't happen overnight but creeps in one scary habit after another.
If like me you have a girl teen you must permanently attach a camera to your arm and be prepared to click at every new outfit or accessory. Whatever you do be expected to listen to every word they say in detail, even if the last question you asked fell on deaf ears, because they were engrossed in a 'live or die' what's app conversation with the people they just spent the last 6 hours in school with. Don't expect to have any spare change; you are now a walking bank, a chauffeur and a chef for all the friends that will undoubtedly set up home on your sofa.
Remember to converse with your teens even if the only response you get is a grunted alright, because the one time you don't ask how their day went you will not hear the end of it. One moment your teen will be as needy as a toddler, the next they will want you out of 'their space.'
You are basically conducting a science experiment where the variables change more times than you can count and you just have to adapt to the current formula. In other words just try not to stress too much when the time comes. Go with the flow and know that your little prince/princess is still in there somewhere!
Libby Hill blogs at Smarttalkers and has some advice for parents of younger children who are dreading the teenage years.
No-one can prepare you for the change from polite, respectful pre-teen to the sulky, argumentative individuals they become.
Remember it's normal, all parents will be going through the same, they're probably not admitting it though!
Teenagers all think parents know nothing, it's not personal or reflective of your ability or skills.
They all think it's so different nowadays so that you have no idea about their life (they can't imagine you young!)
They are going through a huge transition so understanding and patience is essential.
Communication is key and don't forget that listening is half of this process.
Don't beat yourself up if you have lost your cool, you are only human tomorrow is another day. Apologise and move on.
Separate the behaviour from the person. You still love them, just dislike some of the behaviour.
Good luck.....it doesn't last forever!
===========================================
And finally, a short clip from Jack Dee's new DVD 'So What'. I love his humour, and his take on teenagers is just about spot on. I saw the longer version of this, but here's a little taster: